Thank you for visiting my on-line site! The most recent updates to this site were made on April 25, 2022.

The most recent updates to this website include: The addition of information for the following doubled die varieties: 1936-D 10¢ WDDO-003, 1942-D 10¢ WDDO-004, 1945 10¢ WDDO-007, 1945 10¢ WDDO-008, 1945 10¢ WDDO-009, 2019-P 10¢ WDDR-006, 2019-P 10¢ WDDR-007, and 2020-P 10¢ WDDR-005. More listings coming soon.

RPM Attribution Bulletin: Dr. Daniel Griffin, the RPM attributer for the Wexler RPM Files has asked me to announce that he will be moving to Iowa City, Iowa in the middle of July. For now, packages of RPMs and OMMs being sent for attribution should be temporarily held until he is settled. His new address in Iowa City will follow at a future date.

BULLETIN: I am pleased to announce that the Wexler Files for mint mark varieties has a new attributer. Quite a few years ago (the late 1990's) the Wexler Files started to become too large for a single person to manage and I recruited three other people to help with various parts of the files. NCADD President John Bordner took on the task of attributing and maintaining the Wexler RPM and OMM Files. Late in 2012 Mr. Bordner was diagnosed with terminal lung cancer and had to cease doing the RPM/OMM attributions. He passed away in January of 2013 while still in possession of those files.

Tom Kalantzis, a friend of Mr. Bordner, was instrumental in obtaining those files and was anxious to take on the job of being the new RPM attributer. It was quickly discovered that there were huge gaps in the files. The problem was that whenever Mr. Bordner was able to obtain a specimen of a new RPM for his personal collection he did not write up the variety or shoot the necessary photos. He did subsequent attributions by coin-to-coin comparisons. Mr. Kalantzis purchased the bulk of Mr. Bordner's collection so as not to lose the coins needed to maintain the files and set about writing up file cards and shooting photos for those varieties Mr. Bordner failed to do.

Mr. Kalantzis worked his way through the Lincoln cent RPMs making it all the way from 1909 through 1950-D and then tragedy struck. Mr. Kalantzis passed away suddenly and without warning in April of 2016. I am pleased to announce that a young doctor named Daniel Griffin purchased the RPM coins and files from the Kalantzis family and he has been working feverishly to get the files in shape so that he is now able to start doing the RPM attributions. See the attribution guidelines for his contact information.

Permission Notice: The material on this website is copyright 2022. Permission is granted for you to copy the information and photos on this website onto your computer for the purpose of establishing a library of information on die varieties in the Wexler Die Variety Files. The information and photos may not be shared with any other individuals. The information and photos may not be used in any other websites, books, magazines, newspapers, or other media without written permission.


The primary purpose of this site is to serve as a source of information for collectors of coins with die varieties. What are die varieties? We define die varieties to be differences in the design that appears on the coins for a particular year and denomination. In the Wexler Die Variety Files we recognize two categories for die varieties - Intentional Die Varieties and Unintentional Die Varieties.

The Intentional Die Varieties are design differences on the coins for a particular year and denomination that were deliberately made by the U.S. Mint. These would include varieties like the 1960 Lincoln cents with Large Dates and Small Dates, the 1979-S and 1981-S proof Lincoln cents with different mint mark styles, etc. There are many of these design differences that the average collector is not aware of.

The Unintentional Die Varieties are design variations on coins for a particular denomination and year that were produced in error. These varieties include such errors as doubled dies, repunched mint marks (RPMs), over mint marks (OMMs), dual mint marks (DMMs), inverted mint marks (IMMs), repunched dates (RPDs), misplaced dates (MPDs), and overdates (OVDs).

In all likelihood we will have to add a third category of die varieties as there are situations where intentional design differences for a given denomination and year were created by the U.S. Mint, but then used incorrectly. For example, there are growing numbers of examples where the design for proof coins for a given denomination and year were different from the design for the circulation strike coins of that same denomination and year. However, the proof design was sometimes used to strike circulation coins, or the circulation strike design was sometimes used to strike proof coins. We call these "Wrong Design" varieties.

There are also cases where the design for a particular denomination was modified from one year to the next. An example would be for the reverse of the Lincoln cents. In 1989 the reverse design for the Lincoln cent was modified with one of the greatest differences being in the designer's initials. Recently some 1988 coins were found to have the reverse design of 1989 indicating that at the end of 1988 some 1989 dies were used before they should have been to strike coins. These have come to be known as "Transitional Reverses" and have been commanding significant premiums.

Coins are made when a blank metal disk is struck by two steel rods known as dies. The dies bear the designs you see on the coins. One die has the obverse (front) design and the other has the reverse (back) design. The varieties noted above are called die varieties because the deviations seen on the coins are actually on the dies that strike the coins. As a result, the variety appears the same on all coins struck by the affected die. Consequently, we feel that it is important that we also include a page on this website that explains how the dies that strike our coins are made at the U.S. Mints. Educational pages dealing with the various die varieties described above are also included.

We have pages designed to provide you with information about clubs, books, magazines, newspapers, websites, and other items of interest to the die variety and error collector. We maintain a die variety file and the Coin Examinations page will provide you with information on how and where to send your die varieties, if you would like to find out whether or not they are already listed, or how to have them listed if they are new varieties.

The News page is designed to bring you information about the latest happenings in the die variety hobby.

A secondary purpose of this site is to provide you with an opportunity to add coins to your collection. While our primary focus is die varieties, we do have an accumulation of "regular" coins to dispose of as well. Just click on the Coins For Sale link in the left column menu to see what is available. Be sure to check back often to see what has been added!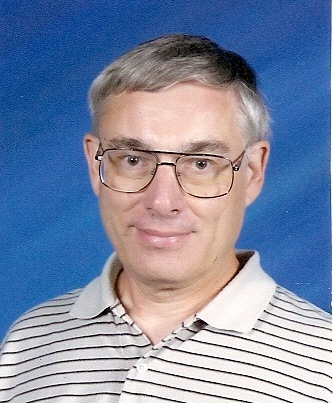 John A. Wexler

If you are not familiar with me, I am the John A. Wexler that has authored or coauthored numerous books on doubled dies and RPMs. I am currently a retired high school mathematics teacher. When I was still teaching, I taught mostly Precalculus, Calculus, and Advanced Placement Calculus. I was also the Department Chairperson in the high school in which I taught. I must confess that I do miss working with the students and my colleagues, but it is nice to have more time to spend with the coin hobby.

I first started collecting coins in 1958 at age 7. I found my first doubled die error in 1971 which was attributed by error/variety specialist Alan Herbert. Mr. Herbert invited me to join a club known as CONE (Collector's of Numismatic Errors).

Intrigued by my first doubled die discovery I started researching the variety type. The very next year in 1972 the various 1972 doubled dies were produced by the U.S. Mint and I was hooked. During the 1970's and early 1980's I served as "Hubbing Variety Statistician" for CONE, and I also began writing for CONEs club publication Errorgram.

By 1978 I had enough information on doubled die varieties to publish my first book The Encyclopedia of Doubled Dies, Volume 1. I followed that with Volume 2 in 1981. Also in 1978 Robert Wilharm and I started Error-Variety News, a monthly magazine devoted to errors and die varieties. In 1983 I coauthored the original The RPM Book with Tom Miller and in 1984 I authored The Lincoln Cent Doubled Die. Both of these latter references became standards in the hobby and are still used by many today.

Also during this period of time I eventually became a member of the Board of Directors of CONE, and my tenure there culminated with becoming the Chairman of the Board. It was while I was the Chairman of the Board that CONE and "rival" error club NECA (Numismatic Error Collectors of America) joined forces as CONECA (Combined Numismatic Error Collectors of America) in 1983 under the guidance of Lonesome John Devine.

In the early 1980's Error-Variety News was sold to Lonesome John Devine. By the mid-1980's family commitments and increased job responsibilities put too much of a strain on hobby time and in 1986 I left the hobby. I sold the rights to my original doubled die and RPM files and also to the books that had been published to that point so that the research on those varieties could continue. CONECA ultimately ended up with the rights to these.

In 1988, even though no longer active in the hobby, I was honored by CONECA by being inducted into the CONECA Hall of Fame "for lifelong contributions to the error hobby." I was also awarded an Honorary Life Membership in the club.

By 1993 family and occupational pressures started to subside and the collecting bug started to bite once again. I slowly found myself getting back into the hobby and it wasn't long before I was again collecting coins. In 1995 the Mint produced the various doubled die Lincoln cents for that year and I was again hooked. CONECA was not interested in selling the rights to my original files back to me, so I started listing doubled die varieties and RPM varieties in a new file that started from scratch. I wrote a booklet entitled The 1995 Lincoln Cent Doubled Die Varieties which was published through Error Trends Coin Magazine and was soon writing for publications such as Coins Magazine and Numismatic News.

In 1996 I coauthored The Authoritative Reference on Lincoln Cents with Kevin Flynn and this book won the Numismatic Literary Award that year for "Best U.S. Coin Book." Other books that followed include The Best of the Jefferson Nickel Doubled Die Varieties, The Best of the Washington Quarter Doubled Die Varieties, The Authoritative Reference on Eisenhower Dollars (First Edition), The Complete Price Guide and Cross Reference to Lincoln Cent Mint Mark Varieties, The Comprehensive Guide to Lincoln Cent Repunched Mint Mark Varieties, Over Mint Marks and Hot Repunched Mint Marks, The Authoritative Reference on Buffalo Nickels, Treasure Hunting Buffalo Nickels, Treasure Hunting Mercury Dimes, and Treasure Hunting Franklin and Kennedy Half Dollars. I probably missed a few in here. More book projects are in the works.

Currently I have a monthly column in Coin World, a national weekly coin newspaper. The column is titled "Varieties Notebook".

You can contact me via e-mail at jwex@comcast.net or by regular mail by writing to: John A. Wexler, P.O. Box 544, Quakertown, PA 18951-0544. I hope you enjoy searching for and collecting die varieties as much as I do.

Good luck with all of your collecting endeavors!

Visitors since 10/20/2008